Textile Waterproofing
Spray-On
---
According to the principle "outdoors at home", simprax textile waterproofing spray-on was developed for the efficient weather protection of high-quality outdoor and functional clothing. Easy and safe to use, the product's high-quality and adjustable spray head allows a targeted treatment of stressed areas.
Targeted application on outdoor and functional clothing. Reliable water repellency through simple spraying.
100% biodegradable
strong water and dirt repellent
breathability is maintained
high abrasion resistance
no heat activation required
Highly effective and sustainable – suitable for fabric and membrane
Both GoreTex and Sympatex membrane, as well as classic textiles made of softshell or similar fabric, lose their water-repellent properties over time.
With the development of our state-of the-art textile waterproofing, we have successfully managed the task of designing an efficient and at the same time sustainable product. simprax textile waterproofing spray-on is completely biodegradable, water-based and contains no hazardous substances.
With a clear focus on ecological products, we strive for a world in which we can continue to experience nature, wind and weather up close.
In addition to water repellency, the application also restores the breathability of your textiles.
Particularly stressed areas on your outdoor clothes and equipment can be treated easily and targeted with the ergonomic and high-quality spray head. The nozzle can be adjusted to produce fine spray or coarser spray, depending on your needs.
Skin-friendly, vegan and without animal testing
The dermatest Institute rates skin tolerance as "very good". No intolerance reactions occurred during the examination, which was carried out under specialist medical supervision according to international guidelines.
After intensive testing, the European Vegetarian Union confirms that all components used are fully vegan!
Optimized for the application area
---
In order to deliver reliable results at all times, we have analysed numerous products from well-known manufacturers in the outdoor and clothing industry and have tailored our product precisely to the membrane and fabric structure. We can recommend our waterproofing spray for the following areas without restriction.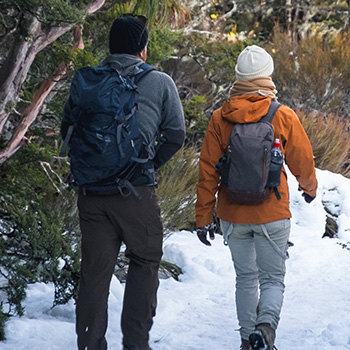 Outdoor / Functional Clothing
Winter/outdoor jackets and pants, gloves, hats, rain jackets and pants, fleece and hiking jackets, trekking gear, windbreaker, Gore Wear
Sportswear
Running jackets, jogging suits, sports and track suits, jerseys, thermal pants, rain jackets, rain pants
Workwear / Uniforms
Firefighter clothing, technical relief clothing (THW), red cross clothing (DRK), construction site clothing, work trousers, work jackets, multifunctional jackets, overalls
Camping
Sleeping bags, thermal blankets, mummy sleeping bags, blanket sleeping bags, cabin sleeping bags, travel sleeping bags, children's sleeping bags, traveling blankets, outdoor blankets, picnic blankets, fleece blankets
Fishing Equipment
Rod cases, carp bed chairs, fishing bags, chest waders, fishing chairs, landing nets, fishing rucksacks, rain poncho
Motorcycle clothing
Motorcycle pants, motorcycle jackets, biker jackets, rain gear, raincoats, parka, between-seasons jacket
Additional information
| | |
| --- | --- |
| Color | transparent |
| Odor | neutral |
| EAN/GTIN | |